Karl showed some pretty fantastic pieces for his Spring/Summer Chanel collection. He nixed some of the staple Chanel elements, but still included some fantastic jackets (both center images!), classic black-and-white and pearls sprinkled throughout.
Florence Welch also emerged from a shell and serenaded the show-goers.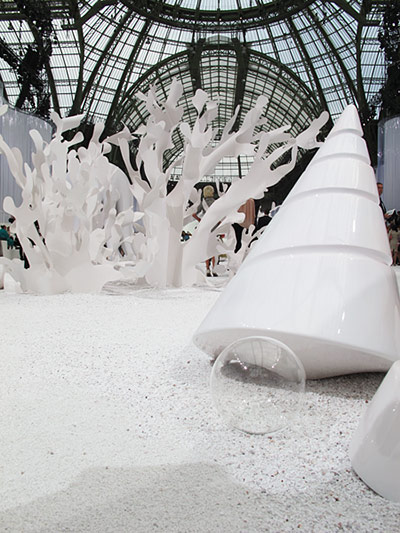 The sea floor, set in the Grand Palais in Paris.
Absolument Incroyable
.