Ahhhhh, wow. So I'm sure many of you get the daily emails from Who What Wear, but do you read
their blog
? It's pretty wonderful. It's a great source of the latest celebrity looks, magazine editorial images and ad campaigns, etc. I owe the WWW blog a huge thank you for bringing the following image to my attention. My love and adoration of a certain
Gossip Girl
girl has been restored. Imagine my surprise and delight upon seeing this: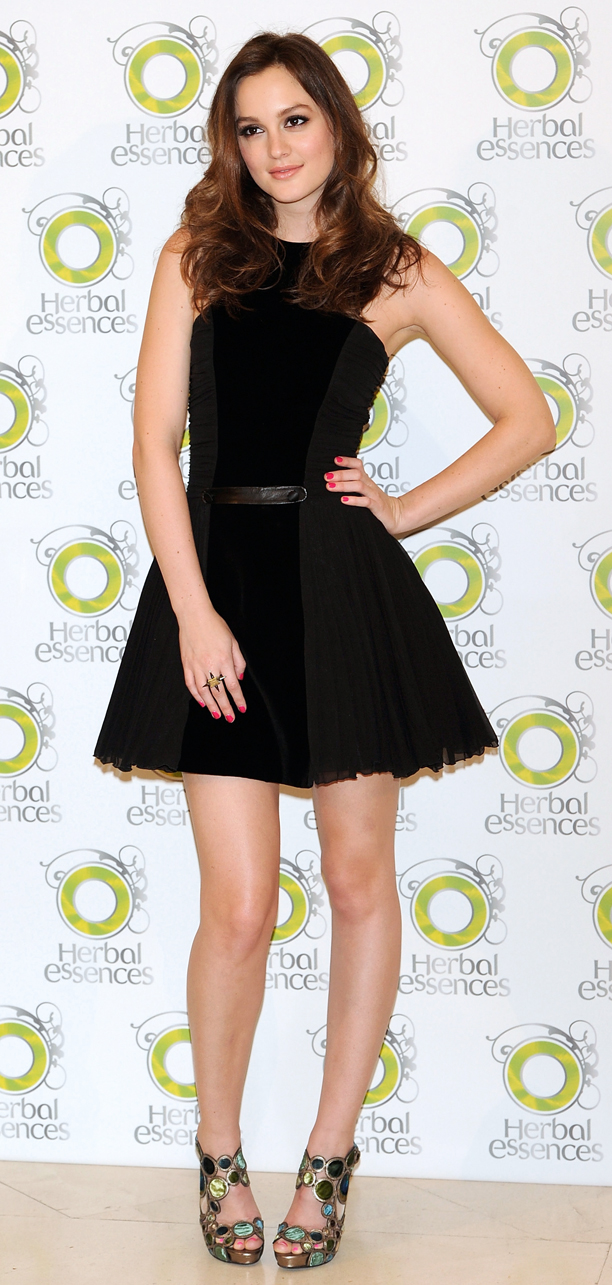 Leighton! My god, how beautiful does she look? I am rather obsessed with her, and I'm usually really sad when I see photos of her out and about. She often makes really questionable make-up and wardrobe choices. But this look? This is something I can get down with. She's looks flat-out stunning in a black Versus dress and Pierre Hardy shoes. And her eyes! And hair! She looks so soft and just, pretty. I mean, I am sort of dying right now, over this. The tough Fallon ring and flirty bright pink polish on her fingers top things off nicely.
How Miss Meester looks here is how I wish I looked all. the. time. Perfect LBD + bold shoes + major black lashes = a can't miss combo.
I'm just going to marinate in this for a while and dream up ways to emulate such a look...