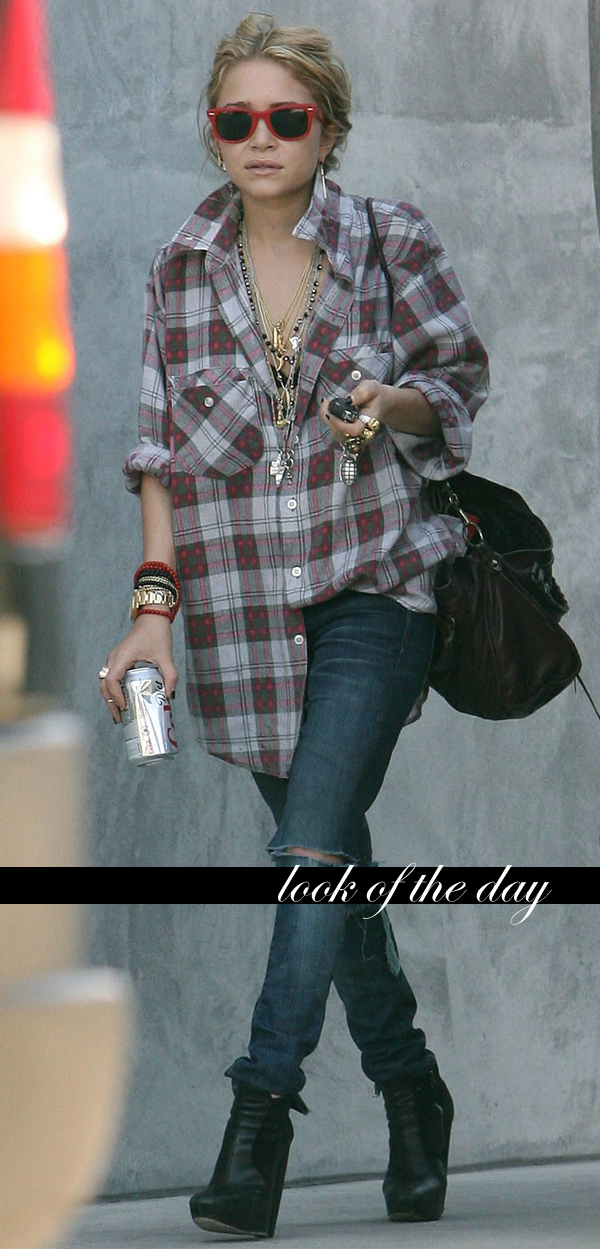 Per usual, Olsens Anonymous is providing endless inspiration for boho/gypset style. Mary-Kate's look above is a-mah-zing. The oversize plaid shirt looks perfectly perportioned when paired with super-skinny jeans and platform booties. I love that her bra is peeking out a little and her fabulous layered jewelry adds femininity to the look. (Style reality: unless you are pretty tiny, pulling off a shirt that oversized is hard. The idea is to look like you're drowning in it.) Big bag? Obvi. Though, I would have expected a Starbucks cup instead of the Diet Coke!
I mean, this is classic MK&A. Hair is perfectly messy, layers everywhere, giant handbags, skinny jeans and shades. I have the Dior shades that MK is wearing, and she's inspiring me to break them out again for this winter.
This is just a gem of a picture.
Let the sisters Olsen inspire you this winter: layer it on, mess it up, keep it feminine and bring on the bling.